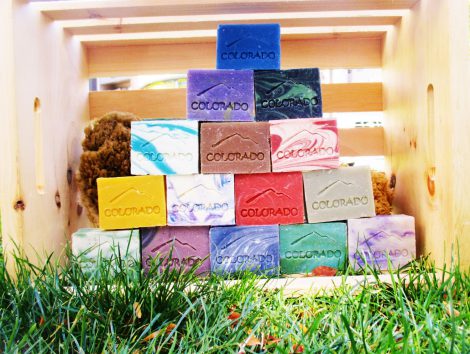 The Soap Shop
Handcrafted Soaps and Gifts
All of our Bath & Body Product are all Handcrafted in Idaho Springs, CO! That's how we know that no corners are cut and that our customers receive the best quality products available. We are one of the largest Handcrafted Soap Producers in Colorado, and its always hands- on when mixing a batch.
Roger Duke is Production Manager and has been with company since its start! He is extremely qualified with his Chemistry Degrees, and ensures that all Soap Shop quality standards are met! Roger and staff produces over 250,000 bars of soap a year!!
All products are made with Organic Base Oils, Unrefined Oils, Non-GMO ingredients, and vegan ingredients! There are no parabens or chemicals found in our products, and our Palm Oil is Rainforest Alliance Certified! We use Pure Essential Oils and Phthalate Free Fragrance Oils, because not only do we want to smell good, we also want to be healthy!
1542 Miner Street, Idaho Springs, CO 80206
+1 303 567 0428