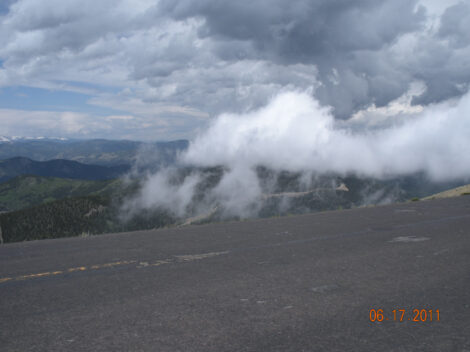 Mt. Evans Scenic Byway
Drive the highest paved road in North America!
The Mount Evans Scenic Byway climbs over 7,000 feet in its 28-mile length, reaching an altitude of 14,130′ feet. Idaho Springs serves as the starting point to the byway, which is the highest paved road in North America! This drive offers visitors scenic views of the Continental Divide, mountain goat and bighorn sheep herds, marmots, birds and apline wildflowers, and the Rocky Mountain Bristlecone Pine trees. The Mount Evans Recreation Area offers easy access to Colorado's inspiring high mountain environment. Take a short walk to the top of your first 14er! Overlook spectacular views of distant mountain peaks, alpine lakes and glacier valleys! Walk amongst the oldest living organisms on earth! A drive to the top of Mount Evans will take your breath away, in more ways than one!