Now Under Renovation
Renovation Plans and Progress
Renovation Plans and Progress
The revival of the Club Hotel is an exciting and extensive restoration of the city's historical charm.
Upon completion of construction, our hope and beliefs are that we become a pillar in the hospitality industry and revive a historical landmark that will encourage travelers to stop, stay, and play in Idaho Springs.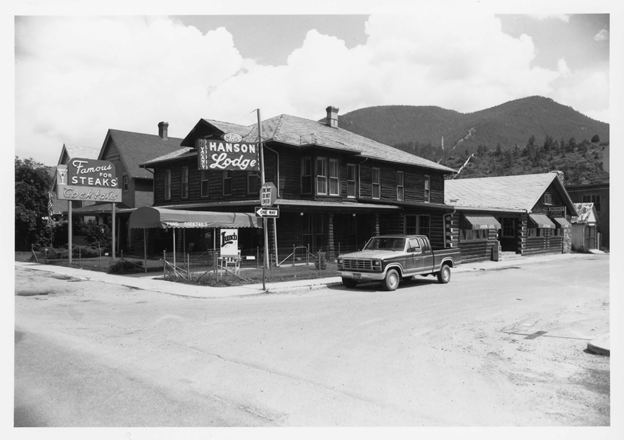 The makeover of this important piece of Idaho Springs history will begin from the street.
The rustic rundown exterior will be reconstructed to its original early 1900s beauty. Consistent with the common three-color scheme popular in the late Victorian era and integrating a new and more modern esthetic, we imagine the color scheme to be one of a darker body of the hotel, the trim in a complementary color and a lighter accent color to be incorporated in the character of the building. We hope to create a garden like atmosphere along Colorado Blvd that is secure and clean for guests to enjoy. Our entrance will be relocated to the 16th Street side of the building.
Upon entrance to the newly renovated and restored Club Hotel, a vestibule and lobby will create a check-in area for our guests. Off the vestibule will be a large meeting room, able to be reserved and rented by hotel and nonhotel guests. Our hope is to display the history of the property and orchestrate a space in which our guests can comingle if desired. A small kitchen will allow for easy preparation of catered food or potluck dishes.
Off the lobby, and through a historic wood doorway, will be 10 guest rooms. Our guest rooms highlight a modern spin on a historic stay, a mix of modern-day amenities and simplistic ambiance. Rooms will range from single queens, double queens, and single kings. All rooms will have private bathrooms, microwave, refrigerator, coffee maker, television, Wi-Fi, and a space for personal items. Each room will be named after a piece of Idaho Springs history. Local coffee, tea, and other goods will be shared in the rooms for guest enjoyment.
The Club Hotel will bring the past into the present in a tasteful and memorable way.